like the title says, our Duncanopsammia Auxifugia, which has 9 adult heads and 7 budding baby heads closed up about 4 days ago and have been opening 1 or 2 at a time for a couple of hours or so. Some heads have not opened at all during these days.
healthy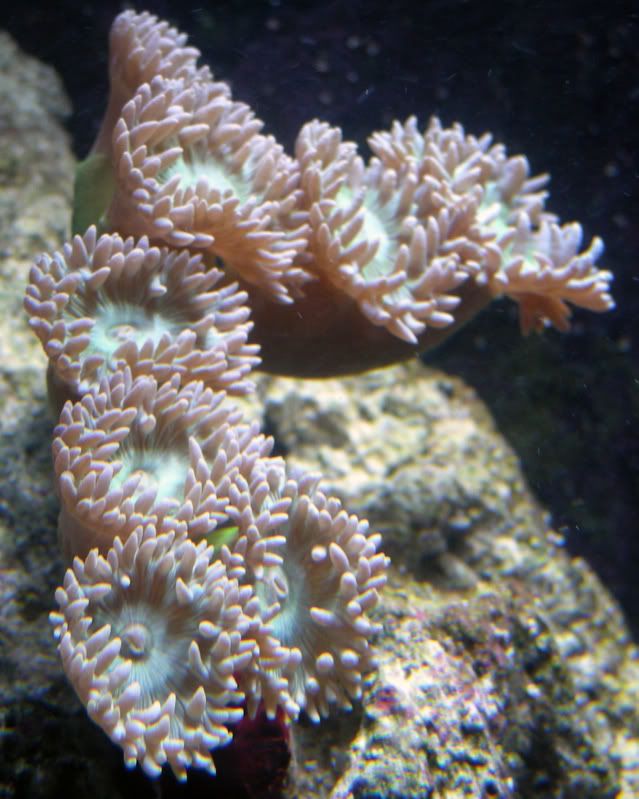 babies
retracted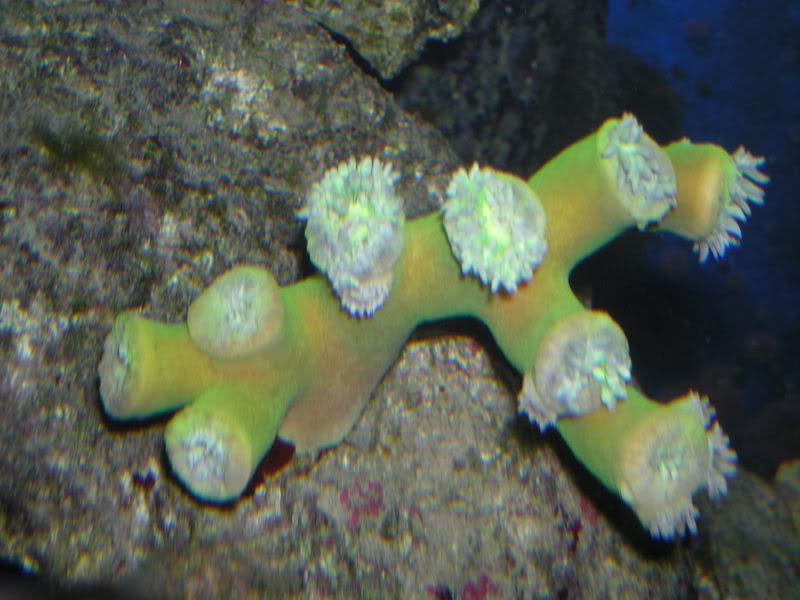 before they closed up I performed a 10% water change, and fed each head a piece of shrimp.
Ive watched them at night and during the day and nothing seems to be bothering them that wasnt there before (a couple of stringy hydroids whip around near the base, but they have been there longer than the coral has.
Ive been measuring the parameters every couple of days lately and are currently
temp - 78-82
salt - 1.025
nitrates - 0
ammonia - 0
ALK - a little low at 7.8 KH in dKH
ph - 8.1
calcium - 420
magnesium - 1500
oh yeah, a sea hare died in the tank too just before the water change but we caught him and pulled him out once we saw a couple of peppermint shrimp working on him. couldnt have been dead more than an hour in there. and none of the other corals seem to be suffering at all. even the xenia is fine which usually suffers visibly before anything else in the tank if something is off.
any thoughts or suggestions
is this maybe a normal process that most duncan keepers experience?